รับประกันสินค้า 3ปี
สามารถออกใบกำกับภาษีได้
GRAPHICS ENGINE : QUADRO P620
MEMORY : 2 GB GDDR5 128 BIT
FULL HEIGHT & LOW PROFILE BRACKET
miniDP to DP ADAPTER x 4
GPU Performance Features
Pascal GPU Technology
With 512 CUDA cores, the Quadro P620 provides performance and efficiency for CAD, DCC and visualization professionals in small and power efficient form factor.
Frame Buffer and Memory Bandwidth
2GB GDDR5 memory with up to 80 GB/s memory bandwidth delivers the performance boost and responsiveness demanded by entry level graphics applications.
Pascal Dynamic Load Balancing
Dynamically allocate GPU resources for graphics and compute tasks as needed to maximize resource utilization.
H.264 and HEVC Encode/Decode Engines
Deliver faster than real-time performance for transcoding, video editing, and other encoding applications with one dedicated H.264 and HEVC encode engines and a dedicated decode engine that are independent of 3D/compute pipeline.
NVIDIA GPU BOOST 3.0
Achieve higher application performance without exceeding the power and thermal envelope of the board. Pascal GPU technology maximizes the boost potential of the GPU.
---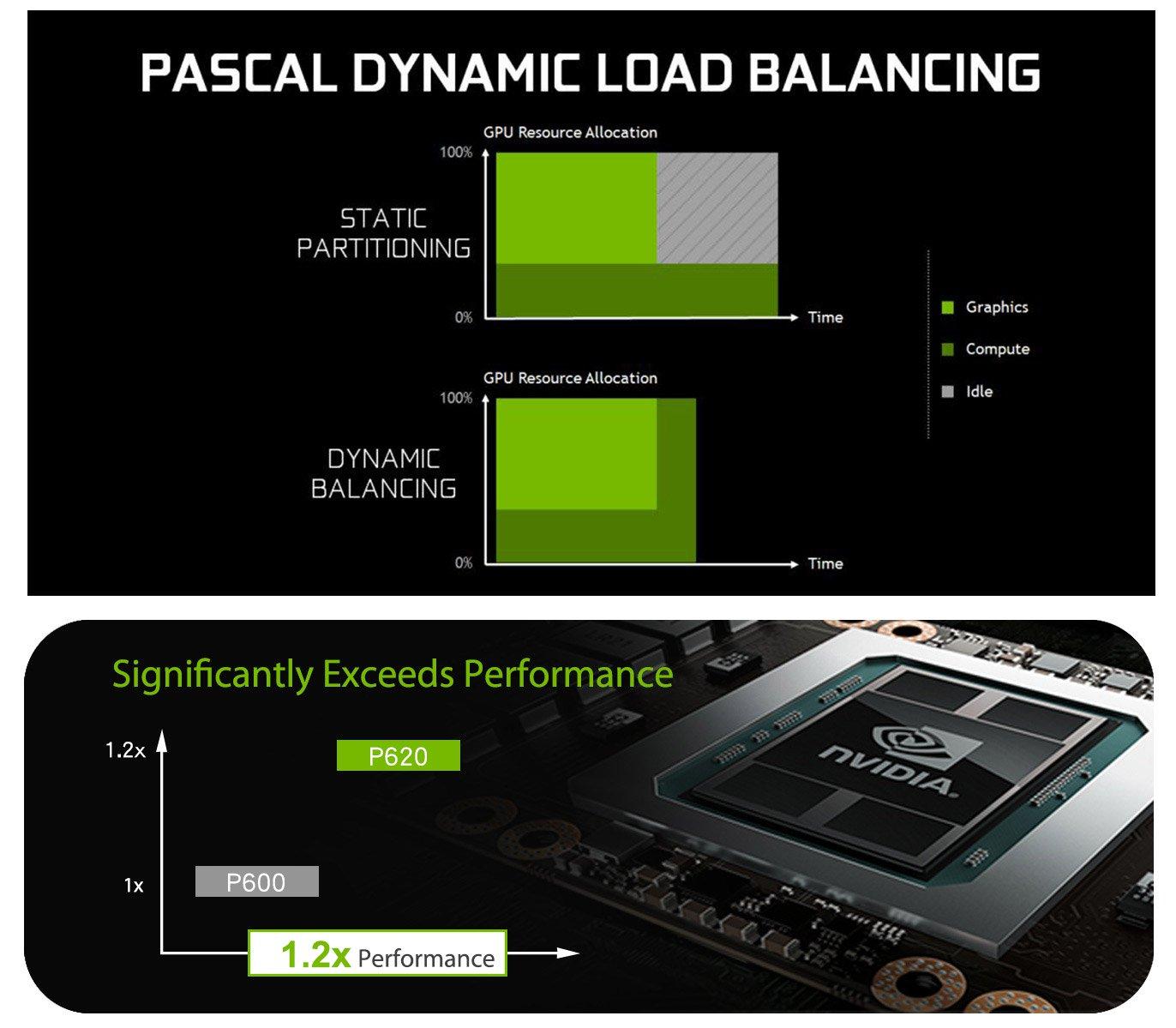 3D Graphics Architecture
Full-Scene Antialiasing (FSAA)
Dramatically reduce visual aliasing artifacts or "jaggies" with up to 64X FSAA for unparalleled image quality and highly realistic scenes.
32K Texture and Render Processing
Texture from and render to 32K x 32K surfaces to support applications that demand the highest resolution and quality image processing.
Pascal Memory Compression
Increase bandwidth by up to 20% by reducing the amount of data fetched from memory for each frame with fourth generation, lossless delta compression.
---

Advanced Display Features
DisplayPort 1.4
Support four 4K monitors @ 60Hz, or 5K @ 60Hz, the P620 supports HDR color for 4K @ 60Hz for 10/12b HEVC decode and up to 4K @ 60Hz for 10b HEVC encode.
NVIDIA®nView®Advanced Desktop Software
Gain unprecedented end-user control of the desktop experience for increased productivity in single large display or multi-display environments.
NVIDIA®Quadro®Mosaic Technology
Transparently scale the desktop and applications across up to 4 GPUs and 16 displays from a single workstation while delivering full performance and image quality, optimized for still image visualizations and unified desktops.
---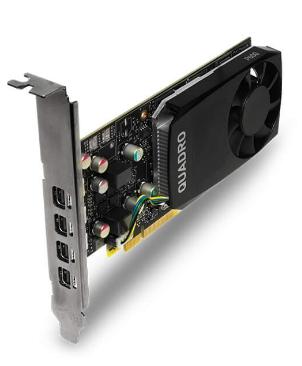 Mosaic Technology, available only on Quadro

Multi-GPU Technology
NVIDIA®Multi-GPU Technology Combine the visualization and interactive design capability of multiple GPUs by leveraging a mix of Quadro GPUs to dramatically improve the production workflow.
---

Industry Solutions

689 total views, 2 views today