รับประกันสินค้า 2ปี
สามารถออกใบกำกับภาษีได้
เชื่อมต่อผ่าน USB-A และใช้งานได้ทันที
ลดเสียงรบกวนจากภายนอกด้วยไมค์ระบบ Noise-canceling
ลำโพงขนาด 28 mm เสียงคมชัด แบบ 2 หู
มีไมค์โฟน ดัดงอได้ หมุมได้ 270 องศา
เหมาะกับการทำงานในออฟฟิศ หรือสำนักงานคอลเซ็นเตอร์ และการฟังเพลง
มาพร้อมปุ่มควบคุมพื้นฐาน (โทรเข้า-ออก, เพิ่ม-ลดเสียง, mute)
แข็งแรงทนทาน พร้อมดีไซน์เพื่อการสวมใส่สบายตลอดวัน
ระบบเสียงแบบ HiFi Sound ให้เสียงเสมือนจริง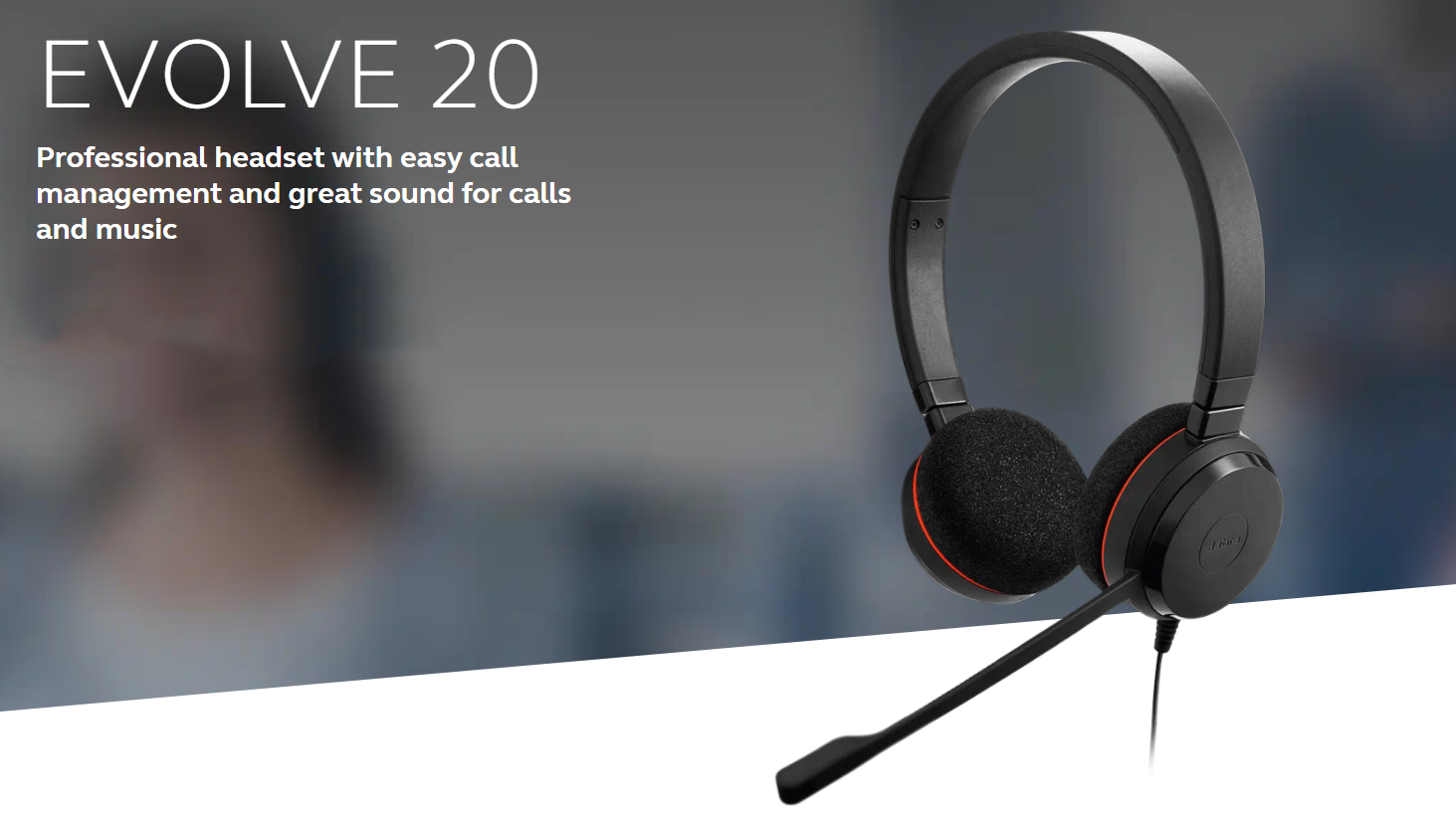 Get more productive
Get easy access to the most used functions, such as volume andmute. You can also answer and end calls directly from the control unit.
Passive Noise Cancellation
Simply wear the headset to eliminate high-frequency noise, suchas human voices – all thanks to the specially designed ear cushions. We callthis "passive noise cancellation".
Get the basics right
Ultimate noise cancellation microphone
State-of-the-art, noise-cancelling microphone eliminatesbackground noise. The ear cushions are designed to reduce high-frequencysounds. You and your conversation partner won't struggle to hear each other.
The headset works out of the box with all leading systems.Installation is as easy as simply plugging it in.
Works with your phone or platform.
Our headsets and speakerphones work out of the box with over10,000 traditional deskphones. They are future-proof and compatible with all softphoneand web clients, from Microsoft Teams to Mitel.
Providing your staff with certified and trusted devices thatwork seamlessly with your UC platform is key to productivity, audio quality andhaving fewer IT issues. Jabra have tested devices with a long list of platformsand arewith a wide range of headsets and speakerphones.
731 total views, 2 views today